fun foods for a fabulous fourth of july
happy soon to be fourth of july! currently we're enjoying some much needed teen-free r&r in charleston (the kids are in pawleys island). ian and i are celebrating our 20th wedding anniversary this 4th. we'll be beaching, and eating, ans soaking up all the best of our very favorite city this week. for the rest of you looking for something fun to take to your neighborhood bbq or pot luck, i've got you covered with some of our holiday favorites.
first things first, before the bbq comes breakfast, and this parfait is a patriotic way to start the day
or you could for the sugar coma right away and make these s'more pancakes
once it's party time this festive red white and blue sangria is a must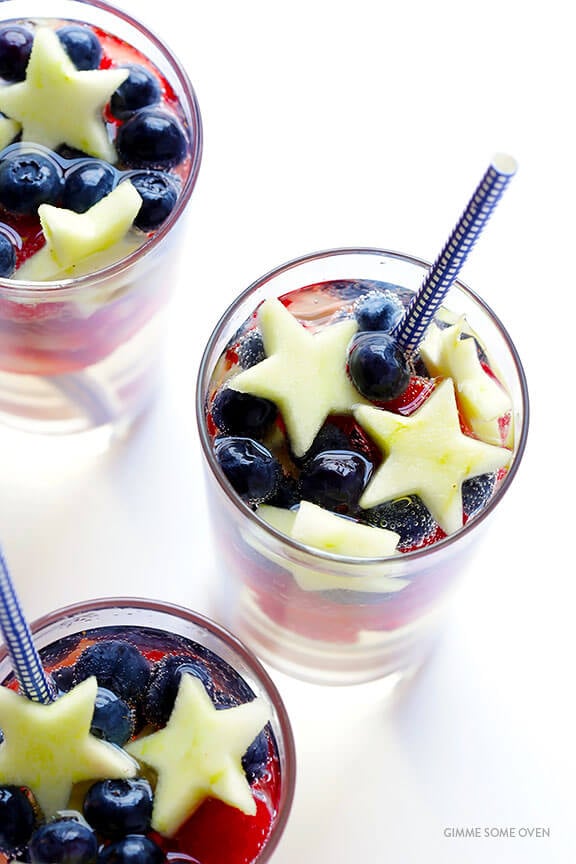 or you can go for the hamptons gatorade and serve refreshing frosé
how cute is this patriotic cheese board? i wouldn't even need dinner
kids will flip for these fruit sparklers
when feeding a crowd it doesn't get easier than a big bowl of  chips and this red, white, and blue salsa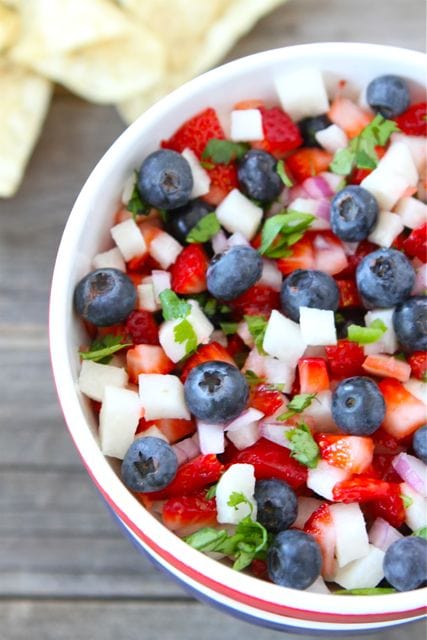 it my be an american holiday, but we cannot get enough of this grilled mexican street corn
skip the burgers and dogs, these steak kebabs are to-die-for
as are these chicken kebabs
we can't forget about dessert now can we. i simply love love love this fourth of july  slab pie
maybe strawberry pie isn't your thing. these bourbon cherry pies look sinfully delicious and perfect for a night of fireworks watching!
or how about this showstopper from broma bakery
then end the night with a dreamy s'mores bar
however you are celebrating this fourth of july, enjoy! and i'll be back later this month with some great new recipes (i hope you like tomatoes and zucchini)