21 of the best ways to top your pizza
As an Amazon Associate I earn from qualifying purchases.
in our house, we take our pizza pretty seriously. i have been making pizza every friday night for the last 14 years. but my husband and kids have never experienced real nyc pizza. so this week while were in the big apple, we plan to search for the perfect slice.
our first stop is joe's .   and because my kids are big fans of mozza in southern california, we'll be trying the pizza at otto as well.  pretty much our entire itinerary revolves around food, and all this planning got me to thinking about what makes a really great pizza. crust is key. i love a good thin crust with just a bit of chew, but the toppings are a close second.
so i rounded up some of my favorite pizzas from around the web.
i am a big fan of an runny yolk on anything, especially pizza
and with burrata…yum
almond butter pesto pizza
and more cheese is more better, this three cheese and shaved asparagus pizza is one of my faves
this beet and honey pizza sounds divine
i planted brussles sprouts for the fall/winter, so hopefully well be enjoying this brussels sprout and goat cheese pizza soon
whipped ricotta, sign me up
i love using my outdoor pizza oven, but this cast iron skillet pizza sounds amazing too
and i think pizza for breakfast is always a good idea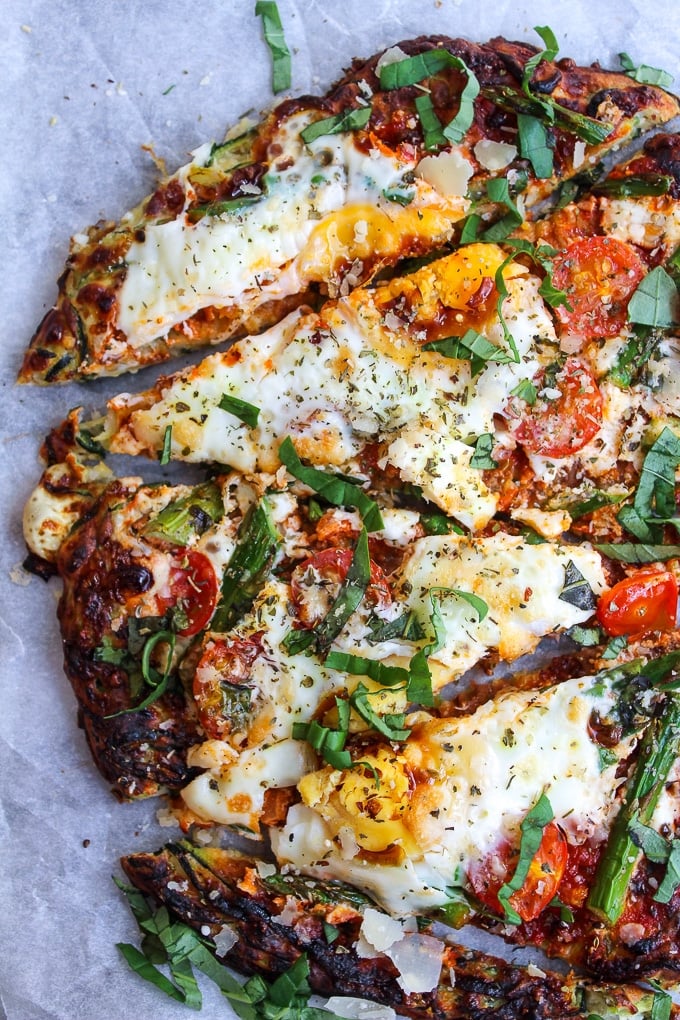 everyone loves spinach artichoke dip, so why not try it on pizza
you can never go wrong combining taco tuesday and pizza right?
one bite and you'll be hooked on this bbq chicken pizza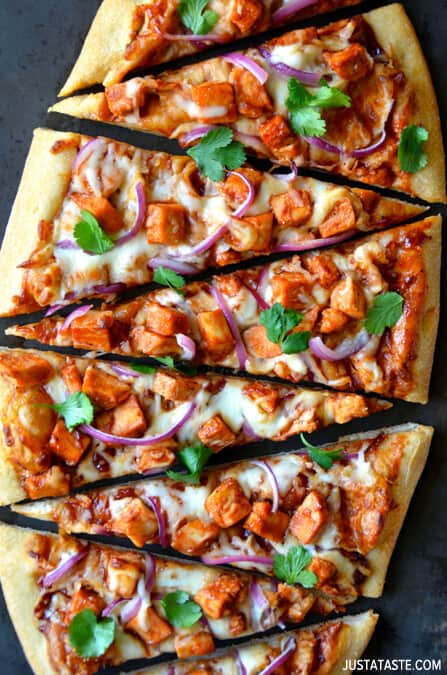 the kids are sure to flip over mac and cheese pizza
and i've got a meat eater that would love this cheeseburger pizza
fruit and cheese is such a great combo
i love every thing about this flatbread farmers market pizza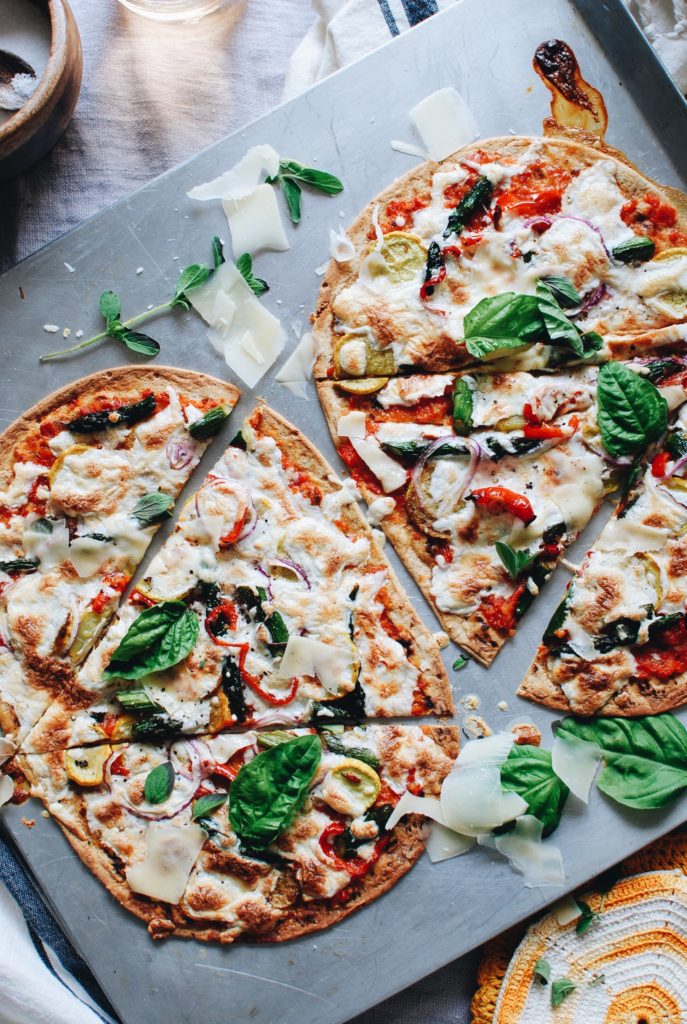 don't forget  dessert
and s'more
cinnamon roll pizza, yes please
this apple crumble pizza is a little slice of heaven
or how about this caramel apple beauty
savory or sweet, you just can't beat pizza.
enjoy!